Welcome to Broward Health!
A Message From Our CEO
We are a nationally recognized safety net healthcare system striving to improve the health and well-being of everyone in our community.
Broward Health offers a variety of programs and services for you and your entire family. Since opening our doors in 1938, our hospital system has remained at the forefront of medical innovation while upholding our mission of delivering quality, patient-centered healthcare to all we serve.
As one of the 10 largest public healthcare systems in the nation, Broward Health is comprised of more than 30 facilities throughout Broward County and includes a Level I trauma center, an award-winning children's hospital, comprehensive cancer care, a joint replacement center, cardiovascular services, stroke care, maternity care, a network of community healthcare centers and much more.
With more than 1,800 physicians and 8,000 employees, our entire team at Broward Health works together to ensure that patients not only receive the latest medical advancements and technology, but also personalized care. As a former nurse, my first instinct is to do what is best for the patient. I'm committed to fostering a culture of kindness and compassion here at Broward Health, which I hope will extend to you and your family when you need it most.
Please take a moment to explore our website. Here, you'll find more information about the exceptional services we provide, as well as our physician directory.
Thank you for your interest in Broward Health. We look forward to serving you!
Sincerely,
Beverly Capasso
President/CEO
Find a Doctor
We can match you to a doctor based on your location, language preference, and more. The search results will provide more ways to narrow your search.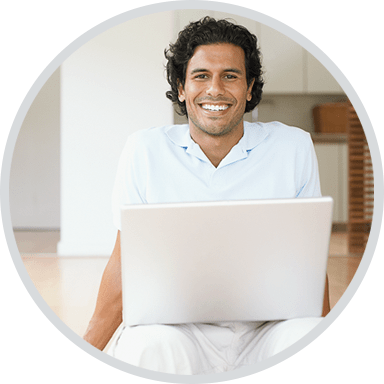 View Your Medical Records Online
Broward Health medical records are stored securely in an electronic format and are available to you at all times. We are pleased to offer a portion of your medical records online upon registration at any Broward Health hospital.
To schedule a procedure (such as radiology), call Centralized Scheduling at 954-759-7500, or complete an appointment request.
Login
Community Needs Assessment
This assessment covers the period for 2015-2018.
As a part of IRS regulations, hospital organizations are required to conduct a community health needs assessment which serves as a guiding document for strategic planning. By utilizing the process of developing a Community Health Needs Assessment, North Broward Hospital District d/b/a Broward Health has positioned itself to address local health needs that are not being met.
Download the Implementation Plan

Download the full assessment


Improve Your Health & Your Life
Through a variety of health screenings, immunization and education programs, and outreach strategies, we work with individuals and partner organizations to prevent disease and injury, promote healthy behaviors, and improve the quality of life in our communities.
View All Events
Pay your Bill
With questions regarding your bill, you may call customer service at 954-847-4315
To pay your bill by mail, send to:
P.O. Box 932540
Atlanta, GA 31193-2540
Pay Your Bill Online
We accept payments using the following:
Visa, Mastercard, Discover and American Express

Pay Your Bill
Who We Are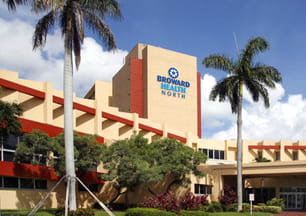 With More than 30 locations across Broward County, there is always a Broward Health doctor's office, urgent care center or top ranked hospital within range. Maybe even closer than you think. Find the nearest Broward Health Facility in the list below
See the Facilities

»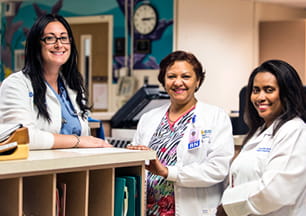 Broward Health providing service for more than 80 years, is a nationally-recognized system in South Florida that offers world class healthcare to all.
Learn More

»
Corporate Address:
1800 NW 49th Street, STE110
Fort Lauderdale, FL 33309
---
Get Directions