The Salah Foundation
The Salah Foundation is a private foundation that supports non-profit organizations in the United States that strengthen families and communities and advances individuals to become productive and responsible citizens. There is a special interest in education, medical research, community development and self-sufficiency programs aimed at the economically disadvantaged, the young, the elderly and the disabled. Broward Health Foundation has been fortunate to partner with the Salah Foundation on a number of important projects, including the renovation of the Adult Infusion Center at Broward Health Medical Center and the history-making $10 million gift to rename the children's hospital, the Salah Foundation Children's Hospital. Through the generosity of the Salah Foundation, pediatric services have improved and expanded across the Broward Health hospital system.
The Salah Foundation runs a targeted grant process and select organizations will be invited to apply.
Learn More About The Salah Foundation

Lisa Boccard Breast Cancer Fund
A Profile of Lisa Boccard and the Lisa Boccard Breast Cancer Fund Broward Health Coral Springs
At the age of just 29, Lisa Boccard was diagnosed with Stage III breast cancer. After enduring a mastectomy, chemotherapy, stem cell replacement, and radiation treatment, Lisa successfully defeated the disease and, after ten years, was declared "cancer free." That's why it came as a shock to her when, in 2003, 11 years from her original diagnosis, Lisa was diagnosed with metastatic breast cancer – and given five years to live. But, from the beginning of Lisa's journey with breast cancer, she made the decision to fight the disease and make a difference. Along with her brother Vince and his wife Terry, they established the Lisa Boccard Breast Cancer Fund at Broward Health Coral Springs and have raised more than $731,000 to help provide screening mammograms and breast cancer treatment to financially needy patients. Several fundraising events take place throughout the community to raise money for the fund, including the popular Race for Women's Wellness 5K and Half Marathon that brings together more than 2,000 people to help patients fighting breast cancer. Sadly, in June 2019, after fighting cancer for almost 30 years, Lisa succumbed to this horrible disease. She was an inspiration to thousands of men and women in our community and while she will be sorely missed, her legacy will continue.

Lillian S. Wells Foundation
The beautiful Lillian S. Wells Women's Center at Broward Health Medical Center in Fort Lauderdale provides critical patient services in a comfortable and relaxing spa-like environment.
Thousands of women in our community are benefiting from the generosity of the Lillian S. Wells Foundation. Within just the last few years, the Wells Foundation has contributed more than $5.5 million to the Broward Health Foundation to fund critical initiatives to help save women's lives. In 2009, the Wells Foundation gave $4.5 million for the creation of the 13,000-square-foot, state-of-the-art Lillian S. Wells Women's Center at Broward Health Medical Center. The Women's Center provides life-saving tests and treatments in a spa-like atmosphere. It is staffed by renowned women's healthcare specialists, and is equipped with today's most advanced diagnostic and treatment equipment. The Wells Foundation also contributed an additional $625,000 for the purchase of a breast Tomosynthesis system which helps to identify cancers earlier with greater accuracy and reduced x-ray exposure and in 2019 the Wells Foundation contributed $300,000 toward a 3D Holographic Breast Imaging system. For more information about the Lillian S. Wells Women's Health Center, visit
https://www.browardhealth.org/lsw
Lillian S. Wells Women's Health Center
American Heritage Pre Med Society
For the past 15 years the pre-med students at American Heritage School have raised money to benefit pediatric cancer patients at Salah Foundation Children's Hospital. The Pre-Med Society is comprised of approximately 200 students in grades 7 – 12. Their partnership with the Children's Hospital started with an annual holiday party for pediatric cancer patients and has since evolved to include a pizza party in October, during which time the patients write letters to Santa and include their gift wish list. Then, over the next two months, the pre-med students work tirelessly to fundraise for the money needed to grant each of these patients' their wishes. In December a huge Christmas party is held during which time Santa presents the kids with their presents, holiday songs are sung and the kids have lunch and participate in games, arts and crafts projects. Often joining in the festivities are several members of the Miami Dolphins football team, their wives as well as Dolphins Cheerleaders.
As if that weren't enough, 10 years ago the American Heritage students wanted to make a physical impact on the hospital where so many of these children spend their time as they battle cancer. The students organized the 5K for a Better Day race that has raised more than $200,000 in just 10 years. The first $100,000 that was raised went toward the construction of a new playroom in the Children's Hospital Pediatric Hematology and Oncology Center. The students continue to visit the playroom and donate additional tv's, video games and dvd players.

Africk Family Foundation
The Africk Family Foundation partnered with the Broward Health Foundation to raise much-needed funds for The Wellness Center and the Cardiopulmonary Rehab program at Broward Health Medical Center through the creation of a Spin-a-thon. Thank you to Pamela Africk and her family's foundation for being the title sponsor and contributing $30,000 toward the Africk Family Foundation Spin-a-thon. Thank you also to Fitness Smith for supporting this event. Plans are already in the works for next year's 4th Annual Spin-a-thon. Thank you also to Presenting Sponsor 626 for supporting this event. Stay tuned for details.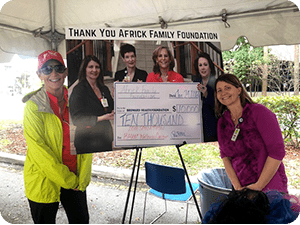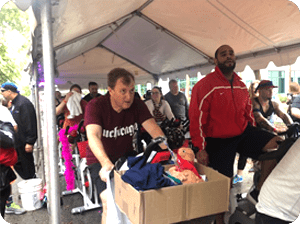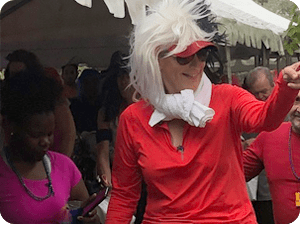 Envision Healthcare Holdings
Along with sponsoring several Broward Health Foundation signature events, Envision Healthcare Holdings, a leading national provider of clinical department outsourcing services, contributed $1.5 million toward the KIDS Campaign at Broward Health. Envision, through its EmCare, Inc. business unit, has had a long-term relationship with Broward Health spanning more than 30 years. The Pediatric Emergency Department at Broward Health will be named in recognition of this extraordinary gift.
EmCare is an industry leader in outsourced physician services. EmCare-affiliated physicians and clinicians provide emergency medicine, hospital medicine, general and trauma surgery, anesthesiology and radiology/teleradiology care to hundreds of hospitals and healthcare facilities throughout the country.
Founded in 1972 and headquartered in Dallas, Texas, EmCare's success is based on its commitment to quality physician leadership and is backed with comprehensive support programs that allow physicians to focus on patients and high-quality medical care. EmCare is the only company that provides its customers with a single source for emergency medicine, hospital medicine, acute care surgery, anesthesiology and radiology services — and the company offers clients the flexibility of contracting for a single service, or numerous services, all with the same management and goals. For more information, visit EmCare.com.
Learn More About EmCare

Mednax, Inc. & Pediatrix Medical Group
MEDNAX, Inc. is a national health solutions partner comprised of the nation's leading providers of physician services. Physicians and advanced practitioners practicing as part of MEDNAX are reshaping the delivery of care within their specialties and subspecialties, using evidence-based tools, continuous quality initiatives, clinical research and telemedicine to enhance patient outcomes and provide high-quality, cost-effective care. Pediatrix Medical Group is a Mednax Company.
In addition to sponsoring a number of Foundation signature events, this longtime supporter of Broward Health Foundation, pledged $2 million to the KIDS Campaign to name the Neonatal Intensive Care Unit at Salah Foundation Children's Hospital.
The Company was founded in 1979, and today, through its affiliated professional corporations, MEDNAX provides services through a network of approximately 4,100 physicians in all 50 states and Puerto Rico. In addition to its national physician network, MEDNAX provides services to healthcare facilities and physicians in over 40 states through two complementary businesses, consisting of a management services company and a consulting services company. Additional information is available at www.mednax.com.
Learn More About MEDNAX

Lorraine Thomas
The Foundation would like to acknowledge Lorraine Thomas, one of South Florida's most generous benefactors, who passed away in 2019. She, along with her husband Dave, the founder and Chief Executive Officer of Wendy's donated millions of dollars to local charities and non-profit organizations. In total Lorraine donated $3,600,000 to the Broward Health Foundation which includes $2 million to name the I. Lorraine Thomas Pediatric Sub Specialty Unit at Broward Health Salah Foundation Children's Hospital and gifts to the Heart Center of Excellence and the Comprehensive Cancer Center.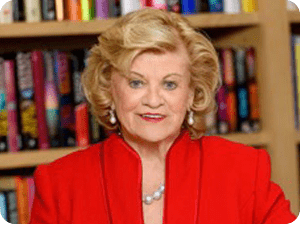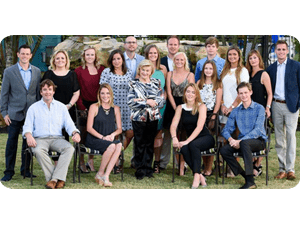 Florida Blue
The Broward Health Foundation is proud to partner with Florida Blue and is grateful for their $140,000 gift to help promote critical healthcare initiatives throughout Broward County. Florida Blue is a leader in Florida's health care industry. Driven by its mission to help people and communities achieve better health, Florida Blue has 5 million health care members, while nearly 18 million people in 12 states, two U.S. territories and the District of Columbia are served through its affiliated companies. Headquartered in Jacksonville, Fla., it is an independent licensee of the Blue Cross and Blue Shield Association, an association of independent Blue Cross and Blue Shield companies. For more information, visit
www.FloridaBlue.com
.
Learn More About Florida Blue